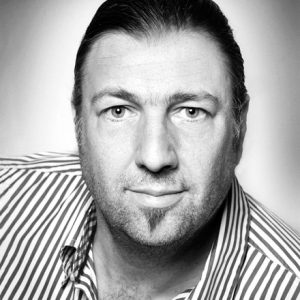 Visual Storytelling
LET US DEPICT YOUR STORY

Why? Because a visual conveys a story around 60.000 times faster than just words.
On top of that, René van Bakel is an all-rounder. His many years of experience, which he has gained in over 80 countries, enables him to help you visualize your story in order to show your audience what is important for you, your marketing concept, your company, or your publication. His photographic work has been published in major global media such as National Geographic, New York Times, Le Figaro, Vogue, and many others.
René started out as a passionate storytelling photographer more than 20 years ago. Over the years, and after additional education, he has also manifested himself as a journalist, book author, (video) blogger, and workshop leader in Italy (visual storytelling). On top of that, he founded the international image and text agency ASAblanca in Vienna. There he worked as managing director for 6 years before he sold his shares. Creating visuals is still his passion, and he not only uses it in the implementation of his book projects but also in visualizing your marketing strategies or advertising campaigns. from 2018 onwards, René increasingly started to use video for his storytelling, and from 2019 he extended this by becoming an EU-certified UAS pilot (including certification for big drones up to 25 kg). This all served well for the creation of his YouTube Channel. Since 2022 René works as an external lecturer at the St. Pölten University of Applied Sciences (course: Visual Storytelling in the Master's Study in Digital Photography).
René and his team are gladly available to help you depict your story.
Specialties:
in Marketing/Advertising:
content production: (Drone)photography/video/text
(corporate) book production
Photography/video/drone:
portraits, (including actor headshots, home-stories, CEO-Portraits – editorial + commercial, headshots, employee portraits, scientist, craft, and work portraits in your workplace)
company featuring reports (for industrial, scientific, agricultural, retail, small and medium-sized enterprises)
hotels and hospitality
events
culinary
architecture
travel/art/culture
(shootings for advertising including billboards/magazines/social media/books)
Location:
Based in Vienna and Eichgraben (Vienna Forest), Austria. Able to take on any kind of photographic/video/drone assignment in any location where needed.
Bio:
René van Bakel, born in 1966 in the Netherlands, lives in Eichgraben (Lower Austria). 1992 graduated vocational education photography.  1993 he started work at the press office of the Dutch Ministry of Defense, photographed on location, and operated the in-house image database for national/international media and internal magazines/newspapers. In this role, he traveled in many wars, and crisis areas (e.g., Bosnia-Herzegovina, Rwanda, Arabian Gulf). He has created image/text reports in more than 80 countries around the world. In 1995 he was the winner of the Photoarm Sibiu, an international award for war correspondents (report on Srebrenica, Bosnia-Herzegovina). In 1998 he opened an advertising/portrait studio near Eindhoven (NLD). In 2002 René mainly created travel, lifestyle, culinary, art, culture, and science articles and exclusive portraits for the media. First predominantly in Italy, then worldwide. He has more than 20 years of experience and can help you set up and execute your marketing strategy, book projects, or advertising campaigns. In 2012 he founded the ASAblanca agency in Vienna together with Gerhard Hinterleitner. In 2018 René sold his shares in ASAblanca again in order to concentrate more on other projects. among other things, he is currently working on various book projects, and in 2020 he set up the (video) blog and YouTube channel Dolce Etruria.
Selected Publications:
New York Times, LA Times, VOGUE Germany, Le Figaro (France), Liberation (France), GEO, National Geographic, Forbes, Bloomberg Markets New York, The Guardian, Mail on Sunday, Sunday Times, Preview Dubai, Stern, Newsweek, Capital (G+J), Universum Magazine, Der Standard/Rondo, das Profil, News, Woman, Die Presse, Die Zeit, Wienerin, Servus Magazine, Falstaff, Der Tagesanzeiger, Freizeit/Kurier, Algemeen Dagblad, G-photo world news (Japan), US Air Force, SQ-Magazine, LifeStyle Magazine, The Art of Living, Executive Magazine, Residence, Doctors without Borders, UNICEF
Selected Clients:
Superfund, Vapiano, ÖBB, AIT, Ö-Post AG, Agrana, Magna Steyr, FFG, BMVIT, Rolex, Austrian Airlines, Spanish Riding School Vienna, TNT, DHL, NÖM, ÖBF, Merkur, Stiegl, Gösser, Nike, VDL Group, Philips Medical Systems, ING, Rabobank, Campina, Fokker, Schiphol
Selected Portraits:
Andrea Bocelli, Fernando Botero, Marchese Antinori, Salvatore Ferragamo (jr.), Queen Beatrix, President Bill Clinton, Sharon Stone, King Willem Alexander, Klaus Maria Brandauer, Stefan Ruzowitzky, Frances Mayes, Pamela Anderson, Pope Benedict XVI, Marlies Schild, Hannes Reichelt, Michael Ostrowski, Barbara Stöckl, Dominic Meyer, Heinz Kinigardner, Robert Palfrader, Simply Red, Nena, Kris Kristofferson, Patty Smith, Julia Dujmovits, Gerda Rogers, Florian Scheuba, Nadja Bernhard, Rudi Rubinek, Nicole Beutler, Dörte Lyssewski, Christian Konrad, President Heinz Fischer, The Weather Girls
Selected Books:
"SPANISH RIDING SCHOOL 450 years" photographic volume (Edition Lammerhuber) 2015 click here for the book!
"Mein Waldviertel" 2014 Culinary/Travel/Culture about the Austrian Woodquarter. Published by Styria Books/Pichler Verlag (www.styriabooks.at)
"So schmeckt das Weinviertel" 2013 Culinary/Travel/Culture about the Austrian Wine Quarter. Published by Styria Books/Pichler Verlag (www.styriabooks.at)
"Tussen hamer en aambeeld" 1996 (Between hammer and anvil) about the critical situation both the people of Srebrenica and the Dutch battalion found themselves in shortly before the massacre of Srebrenica in 1996.
"Care provided" 1994 Documentary book about the care being provided in Goma to the 1 million refugees of the war between the Hutu and Tutsi in Rwanda in 1994.
Selected Awards:
★★ Commercial Photographer of the year 2019 – Central Europe (CV Media Innovator Awards)
★★ PX3 PRIX DE LA PHOTOGRAPHIE PARIS Awards 2016
★★ One Eyeland International Photography Awards 2015
Both for his book: SPANISH RIDING SCHOOL 450 years
★★ international award for war correspondents for his reportage on Srebrenica (Bosnia-Herzegovina). 1996
Exhibitions:
 Cortona | Italy at La Fortezza del Girifalco 2019
 Vienna | Austria The Etruscan Spirit 2018
 Vienna | Austria (Objektiv) 2009
 Fabbriche di Vallicho (Lucca) | Italy 2004
 Deurne | Netherlands 2003
 Cannes | France 2002
 Eindhoven | Netherlands 2001
 Arnheim | Netherlands 1999
 Sydney | Australia 1998
 Den Haag | Netherlands 1996